About Laurie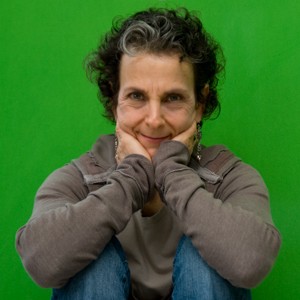 Laurie Wynne Weber has been creating art since the age of five. Inspired by her uncle, who was a celebrated Interior Designer in Chicago, she was exposed early in life to the world of textiles and design. Those childhood seeds began to formally take root in her studies at the University of Kansas.
Supplementing her core curriculum as a painting major with many textiles classes contributed to the textures characteristic in her work. Laurie is fascinated with creating layers, using line, shape, texture, and color juxtaposed like threads in fabric. The pushing and pulling of these elements create expressions that are energetic, simultaneously loud and subtle, like the dance of life.
After graduating with a Bachelor of Fine Arts in Painting, Laurie studied at the Art Institute of Chicago, where she became certified to teach art in the public schools of Illinois. During the next six years of teaching art, Laurie began to see the world more through the eyes of a child.
In 1994, she further expanded her world view — this time by traveling through it. She began in Europe, devouring the many museums and historical sights there. Seeing with her own eyes the original paintings and sculptures of master artists, whom she had studied, brought new meaning and new inspiration.
Laurie continued her travels in India, where she spent a year. This opened and expanded her color palate — and fundamentally altered her outlook on life. Having narrowly escaped death from intestinal illness, she clung even more dearly to the preciousness of life — and of the moment.
Laurie's passion for life shines throughout her work. Having also traveled in Peru, Equidor, and Bolivia, Laurie slowed down long enough to marry her long-time best friend, Rich Niebaum. Shortly after giving birth to their son, Avi Zephyra, in Chicago, the trio journeyed on a sacred pilgrimage through Egypt. This led to their living for nearly two years in an ashram in southern California, under the auspices of Louix Dor Dempriey.
Shortly after the birth of their daughter Astrid Ariana, the family returned to their Chicago roots, where they now live and work. Her childhood fascination with art, her education, her travels, and her spiritual unfoldment have all contributed to who Laurie is as an artist. To behold her work is to touch the heart — and the wise and joyful soul — that pours forth in her every piece.